life's getting a little bit boring these days,
every now and then, you'd feel as if the world's just repeating itself
all over again as it spins.

Oh well, since I'm bored, I'd decided to fill in the wholeness of
boredom by making boring more boring..YAWWWwwn.

See, These days I'd been sticking near my desk, riddling on this!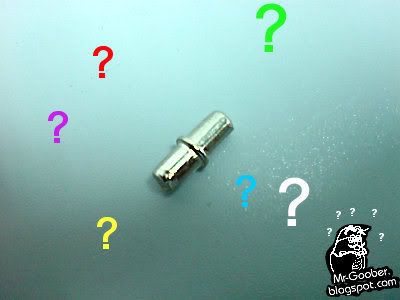 Yeah I've been staring at this strange metal object for days now in my office and I STILL CAN"T make a comprehensive conclusion about its existence. What in the world is it?????