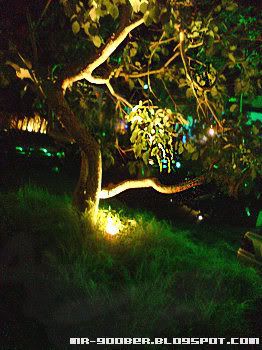 A young night of classical sonata,

Within a great palace of orchestra.



This is what I want to show you tonight,

the deep meaning of poems and stories

that were written to be part of the legends.



A legend of wordless chronicle,

told only in a night of classical music.






yeap yeap yeap!! I've got em all recorded in um..
very low quality but hey, it's free piracy!! woohoo!
So what else was interesting besides the soothing music the cool band played??

Well..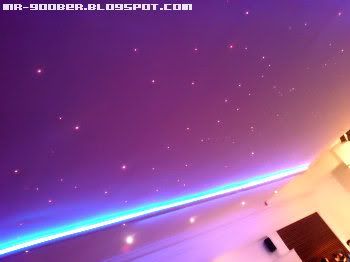 YEAP.
I've just got to show you this.
Call me a sucker for bright colors but ceilings with glowing L.E.Ds that changes colors?!
LED, Count me in!
They've also got this blue and white laser beams beaming towards the door, which gives a nice aura of cleanness. YEAP.
But I had a conspiracy theory;
Look at all the previous pictures.
Why are they all pointing towards
the big door behind the band?
Why, to commemorate the very old knock knock joke of course!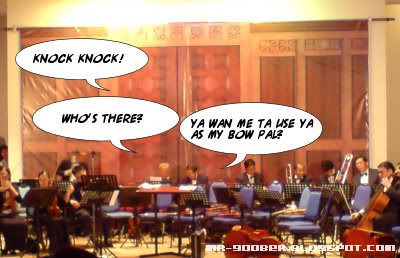 With that, and a pat on the pod;
"Hey, it's just me!" - Mr. Goober