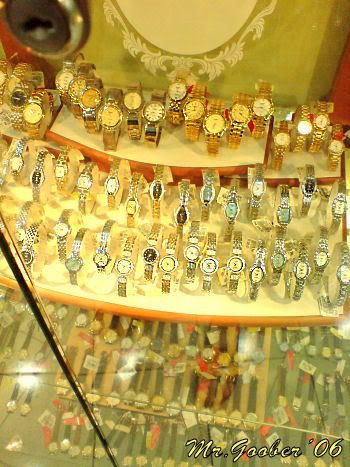 " Time is of Essence " -

An essence that fills the void which surrounds us.

We are all represented by a timepiece, an instrument that carries the substance of time.

Some are crafted with beauty; an inner sense of confidence, while some gifted with unique abilities.

Everyone, you and me, has to start from somewhere. A synthetic rubber stripe or a leather, eventually moving up to a glint of gold, judged merely by a different price tag.

Each day our lives tick away, as the pin motions itself towards the hours, minutes, and even seconds. Every composition of life; when spun repeatedly, creates a humdrum existence which many will eventually take for granted.

Have you thought about the past, filled with regrets that you tried so much to rewind but never worked? Or have you brought forth the lessons of life, ready to be challenged by each new tick?

Remember, everything that we have marked, and every decision that we made, greatly affects each one of us in one way or another in its own time. We are after all, the linchpin of time that motions the void we all believed in.

Mine was dented and cracked over the years, but it is still ticking.
What about yours?
With that, and a pat on the pod;
"Hey, it's just me!" - Mr. Goober