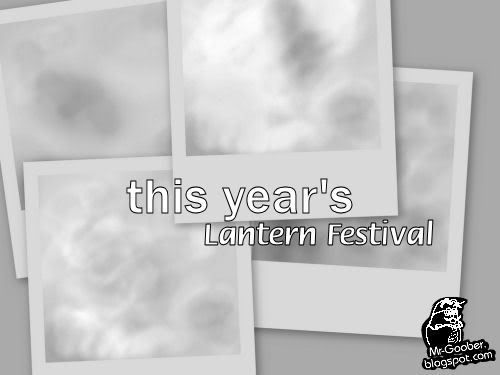 That's what you get for taking pictures on a hazy day in Malaysia.
Because everywhere is so grey, let's take a look at today's tip on
How To Obtain A Guaranteed Sick Leave
"
Apply black mascara under both eyes and wear two fog masks - one covering your mouth, another strapped to your hair. Proceed to light a candle on top of your head.
Now, walk slowly to your nearest clinic and tell your doc you're a lantern, ready to be hung onto the gates tonight.
"
Oh well, despite all these..
Happy Mooncake Festival
everyone! :)



With that, and a pat on the pod;
"Hey, it's just me!" - Mr. Goober