Update
: There is a winner. Commentary has commenced below here.
This Week's Challenge
:
Contestants are placed at Star City Kuching,
Two pictures,

10 Differences
.
The Challenge :
Be the first to list out all 10 points!
..

Only One

, shall emerge as the winner.
Buona Fortuna
~!!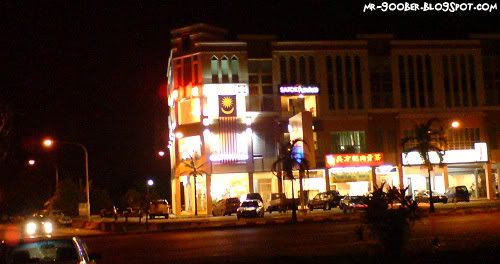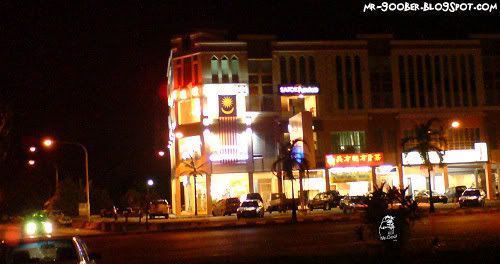 On This Challenge
:
Contestants were tested for their ability to pay attention to details.
They were challenged to
list all 10 differences
out of two mirrored photos.
7 contenders stepped forward
-
but only one is chosen as the victor.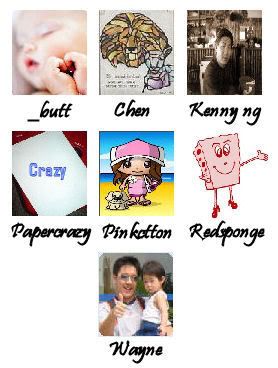 _Butt
- The earliest participant. She wickedly went on to
the challenge knowingly everyone's asleep at this hour.
Her initial answers were incomplete. She later continued
with additional 2 points herself, laughing all the way
to papercrazy - "original ideas are not meant to be stolen!"
..okay I made the last part up.
Pinkcotton
- The 2nd participant. With a eeky scream,
"eeeeeeeee i only found 3!!!!!!!!" and no understandable
points listed out, no points could be given. Not
even after a free lunch.
Papercrazy
- The challenge continued with papercrazy. Because
she's so used to keeping every papers known to mankind,
she knowingly stole _butt's list and added another
2 answers.

Kenny Ng
- It was then that Kenny, who was already smirking
behind the scene, quickly jumped out and slapped everyone out
with 10 solid points. But was it enough?!

Wayne
- Far away in another island, came Wayne. No man's an island,
but a picture can surely draw more! With an artistic talent,
10 circles were drawn onto the picture with confidence
of words he uttered; "I'm the winner!"

Chen
- Chen started hallucinating around 11 in the morning, and
decided to continue a little later. Little later it did not!!
With tired eyes and continued hallucination, she whispered
her final answers with a doctored photo 11 hours later.

Redsponge
- Just when we all thought the competition was over,
around the corner of a washbowl, came squeezing with
awesome power that spills water when provoked -
Redsponge arrived, brashly muahahaing for the host
to check her answers.
Two pictures,

7 contestants -

10 Differences.
Who shall be crowned the winner in this week's challenge?
Contestants were judged according to their
submission time with 10 complete answers.

6 finalists survived :
Kenny Ng
, you had the fastest submission time and most hit points.
Redsponge
, a behind the scene email revealing the answers was a though thing
to do. It took out some of your submission time.
Wayne
, you were challenged as a designer, and your confidence to win this round
has put up a challenge to the rest. You listed 10 points.
Chen
, delaying your answers was a risk. But you took it with great heart and
posted up the photo with hope. But was it enough?
_Butt
, awaken early in the morning to list out the answers gave u an early advantage.
It was a display of speed and great anticipation. You completed the 10 points
later.
Papercrazy
, it was pretty smart of you to reuse _Butt's list as part of your answers.
Perhaps this was the only way to win smart, not hard?
----------
and now the results
----------
Chen
, the risk you took to delay your answers had sacrificed your chances of winning.
I'm sorry.
Wayne
, the confidence you had was challenging to the rest. As a designer, the ability
to spot on different objects in complicated scene in such a timely manner
gave you the winning hat. But you, have not listed out 10 correct points.
_Butt
, addition of 2 more points at a later time could've been won if you were careful.
You too, did not win the challenge. I'm sorry.
Papercrazy
, with the emergence of copy and paste technology, what you did was truly unique.
Unfortunately, _Butt's list were not correct. Adding two more points to it further pushed you away from victory.
...
That leaves the two of you
.
Redsponge
, your answers were not viewed by anyone. A unique experience.
Kenny Ng
, You had the fatest submission time and most hit points, congratulations.
One

of you shall be named the winner.
Will you please step forward upon hearing your name?
REDSPONGE
,
YOU ARE THE WINNER
!!!!
Congratulazioni!!
I'm sorry Kenny, you lost. You were very close. If only you had been earlier. Redsponge was
the first to spot the final difference in the picture, the chinese wording on the yellow and red banner.
Redsponge
, you shall be receiving a mysterious and utterly weird gift from me
very soon~~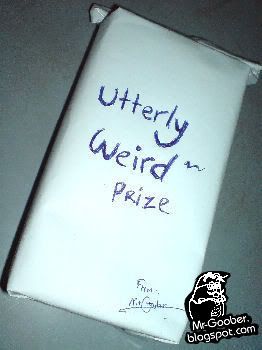 Once again, congratulations to Redsponge!


and..
Thanks everyone for playing~



With that, and a pat on the pod;
"Hey, it's just me!" - Mr. Goober