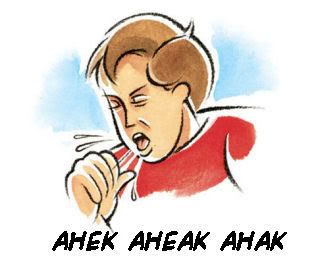 ...It gets on my nerve everytime I hear it. It really does.
HEY ARE YOU COUGHING!?

I've been coughing for like, man, like, y'know, like, almost a month now and so, y'know, there must be something really wrong.

See, I was like, y'know, ate these crazy pills thinking they're godsend mannas;



and true enough, an ever flowing river of mucus came flushing down.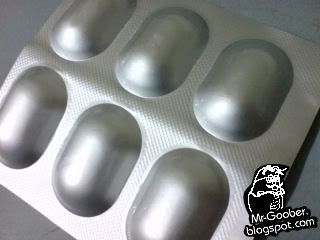 on the 2nd day, "
Let there be atoms!
",
and lo and behold, Einstein's theory became part of my medicine.
..oh, they made me fart effectively, with stereo sound.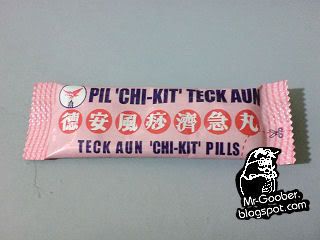 Chicken Kit Pills from Aunty Teck
also made its appearance
during the
Creation Of Ultimate Sickness.
TM
..and vice versa.
*
*
tissue pack represents all other miscellaneous
medicine which the author has forgotten.
I quickly went to see another doc.
..and finally realised I was given wrong prescriptions
all the while.
Without hesitation, he handed me this.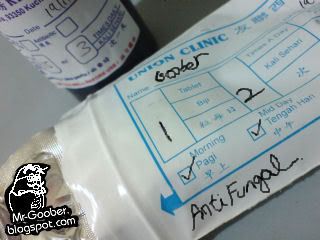 NOW THAT's what I call a

real

doctor!
"The peanut that yaks." - Mr.Goober
Now bearer of loom, weaver of dreams;
Come visit me also in
Dream Web
.