latest update :

yellow naked turtle spotted in Watson!!!

WOOOOH!!~!!!
Another short post~!? Yeah!
See, I've been
really
,
really
busy trying to be lazy.
So whats going on?? Well, today I was given a chance to have a taste
on one of these..
Shoyue Mi - sounds like some japanese
pornstar
model.
Yes....
Google it up and you'll probably see bunch of naked yellow turtles.
..if you're into that kinda thing..you know..I won't tell, promise. Dot.
That aside, this is one helluva cool keropok I've ever eaten!! So
cool I had to blog about it, ditto~!
First things first.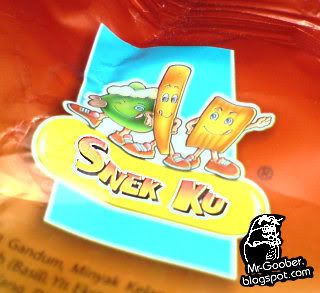 It's actually a Snek Ku branded junk food, the one
that packs all those stick-like keropoks, with green peas and flat shaped
IDE cables
for consumption.

See, don't they look like IDE cables for your hard disks? Oh my, I'm
getting a little technical.
Now for the most important part..how did it taste?
Wellll..remember mamee junk foods? the one with its pack of
powdered
msgSSS
?
Well, it tastes much lighther, not too oily, and none too salty.
Probably because soya beans were used instead of potatoes or corns.
A balanced taste that'll make you want more!
Note
:
fire from mouth only applies when consumed by a naked yellow turtle.
With that, and a pat on the pod;
"Hey, it's just me!" - Mr. Goober