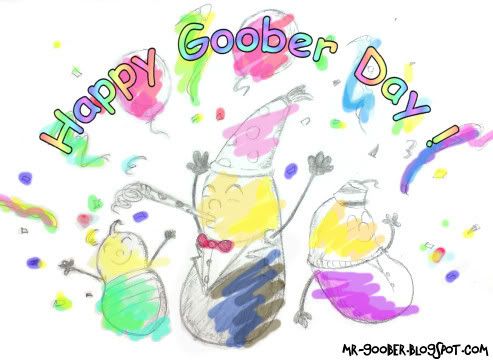 Yes, September 13th is a Peanut Day!
Now what's so special about this day?
Believe it or not, after the 13th year trying since late 1940s at the end of the 2nd world war era,
on this very day the peanuts were finally roasted to perfection.
Well okay, it isn't true, but according to little searches with
google
,
I cannot find any factual information regarding this day except that
it is a national day...for... for non-Malaysians.
This is also the day you celebrate by watching peanuts, eating peanuts, sleeping peanuts and finally acting like a nut the whole day.
Say, let's start a marathon where the fastest person to become a nut in a day be declared the winner. The person gets to bring back home my
ex-colleague
:)
Oh, I've also dedicated an e-card for everyone :)
(and nope, it's not a joke, hee hee)
Catch em over
here!
With that, and a pat on the pod;
"Hey, it's just me!" - Mr. Goober